Together at insurejoy.com
No global movement springs from individuals. It takes an entire team united behind something big.
Together, we work hard, we laugh a lot, we brainstorm nonstop, we use hundreds of Post-Its a week, and we give the best high-fives in town.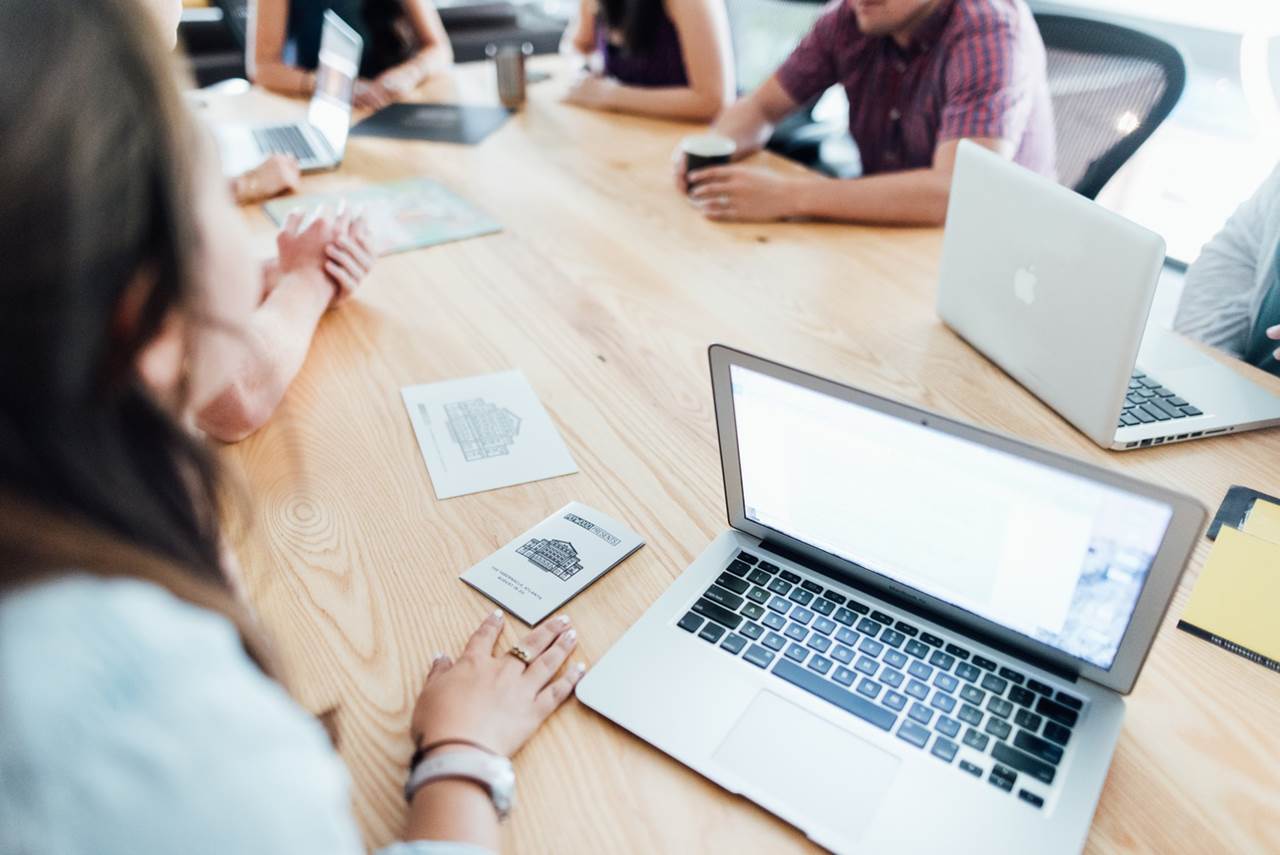 Testimonials
insurejoy.com is a company where hard work and passion never go unnoticed. I am encircle by some of the brilliant and most innovative professionals in the insurance field. Group of amazing teammates who I trust and a company that encourages participation and advancement. In insurejoy.com, everything you do for the brand gets returned to you ten-fold.
I am growing with the company every day.
AVP - Marketing
insurejoy.com is a place where one can work passionately and dare to dream big. It's an organization where you can plan your long innings of growth as insurejoy.com lets you grow, while you are aiding its growth. Flexible timing gives an opportunity to create a perfect work-life balance. You get a chance to grow with your own efforts and dream big.
HR - Sr. Manager
I want to share my thought about insurejoy.com. Working scenario with this organization is too friendly. I am happy to be a part of insurejoy.com as I have learnt a lot here. In all departments I have a good bond. insurejoy.com always welcome the employees to share the ideas and they always try to Resolve Issues Before They Are Issues
Knowledge Center (Term)
Explore opportunities
offering freedom to demonstrate talent and innovations
Brief about this role: This is a leadership role, critical and integral part of Technology team. Role requires extensively hands on and technologically expert individual. Role is responsible for overall architecture, integrity, performance, stability, optimization, accessibility (through queries,) and security of all Databases / Data Tables in the Technology platform of insurejoy. Role will extensively interact (daily basis) with Product & Solution Architect various Back-end engineers, Engineering Managers, Product Managers, BI and Data Analytics teams.
| Requirements | Skill Type | Proficiency level required |
| --- | --- | --- |
| Minimum 10-15 years of total experience in medium to large scale (More than 1 Million transactions in a month & tens of millions of DB records) technology driven product companies either B2C or B2B | Functional | Expert |
| Minimum 8 years of continuous strong production support experience in Development, Design and Maintenance of relational databases using SQL Server 2008/2008R2/2012/2016 in OLTP/OLAP/BI environment | Technology | Expert |
| Data Base architecture design database warehousing and Database Modeling | Technology | Expert |
| Knowledge of SQL Server tools (DTA, SSMS, SAC, SSCM, Perf Mon). | Technology | Expert |
| Database installation, Database maintenance, Upgradation, Migration, Server/database Tuning, Backup & Recovery operations | Functional | Expert |
| Hands on Experience in Tuning T-SQL queries to improve performance, Index tuning, Windows Performance Monitor | Technology | Expert |
| Knowledge on High Availability (HA), DB mirroring, log shipping | Technology | Expert |
| Knowledge on ETL (SSIS, SSRS AND SSAS (MDX Query)) | Technology | Expert |
| No-SQL Database, Mango DB, Cassandra, Radis Database, Hadoop | Technology | Expert |
| Experience for installing, configuring, patching and maintaining SQL Server software on Windows environment for Standalone and High Availability clusters | Functional | Expert |
| Knowledge of 3rd party DBA tools and applications (Apex Tools, Red Gate etc.) | Technology | Expert |
| Experience of managing a team size of minimum 3 Senior-level SQL Develoeprs and DB Administrators | Functional | Expert |
Key Responsibilities
Database Architecture and processes

Ownership of the database, maintaining at different stages i.e. Live, UAT, QA, Dev
Setting up reporting system and fundamental building block for analytics team
DB Development and documentation (Tables, SPs, DB changes)
Ensuring DB team and Dev team following the best practices
Responsible for revamping the database
Highly Secure DB architecture, capable of handling various kind of malicious attacks

Database maintenance and Management

Ownership of the database, maintaining at different stages i.e. Live, UAT, QA, a. Maintaining high availability of various environment including Live (and failover), reporting, Dev, QA
Routine maintenance of the databases
Installation, configuration, patching and maintenance SQL Server software on Windows environment for Standalone and High Availability clusters

Database monitoring, optimization and tracking

Continuous monitoring database
Identifying database problems in live environment, quick and long term solution
Ensuring the delivery of resolution to live environment in shortest time

People Management:

Lead the team of 3-5 people
Responsible to maintain a cordial working relationship and conducive culture within the team
As per the HR processes, appraise team members with timely feedback and guidance
d. Complete knowledge and awareness about the abilities, skill level, quality and concerns of each team member. Do proper growth planning for each team member.

Establish and drive software processes within database team. Contribute at company level to establish best practices to improve quality of overall development and processes
Maintain highly positive attitude and conducive working relationship with peers
Always keep himself/herself updated about technology advancements, new trends. Share the knowledge with team members and peers regularly.
---
What's in it for you?
Be a part of fastest growing internet domain (Fintech) in India. Growth opportunities are immense only limited by your ambition and hard work.
You will work with Founders, CXOs in insurejoy.com and even interact with experts and leaders from other Insurance companies. Opportunity of very broad industry experience.
Distinct & deep-down experience of both B2C and B2B products and business domains in a very short span of time. Highly complex product experience involving different segments of customers (ranging from age 25 years till 75 years, individual and families), different business partners (agents, MSME and large corporates), integration with payment gateways/wallets, 25+ insurance companies and their technology platforms. Your overall professional experience will get a major uplift within a very short span of time (1-2 years)
Very competitive salary package and benefits.
What will you be doing?
This role is focussed towards generating revenue for the company by selling products to prospective customers.
Making outbound phone calls on leads provided.
Analysing customer's requirements and providing them solutions as per their needs
Achieving sales targets by acquiring new clients and growing business from existing clients
Adhering to processes and quality standards.
6 Days working.
---
Who are we looking for?
Graduates/Post Graduates with 0 to 1 year of experience in online insurance sales, tele sales, outbound sales, inside sales with revenue targets.
Good spoken communication skills in English
Outstanding persuasion and negotiation skills
Ability to work independently and under pressure
---
What do we offer you?
Opportunity to work with India's leading insurance web aggregator service provider
Market leading fixed compensation(1.5L-2L PA)
Attractive monthly incentives based on target achievement
Fixed day shift job
Holiday remuneration for working on weekly offs / public holiday
Excellent growth opportunities